The PIXOLOID STUDIOS presents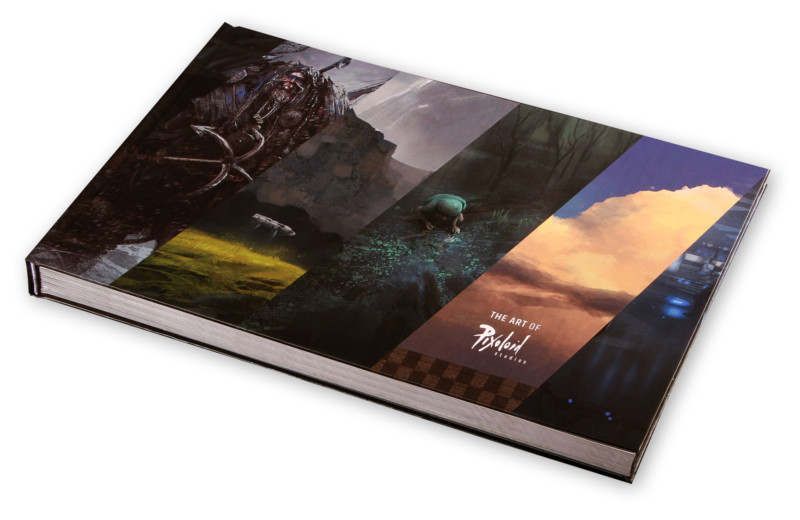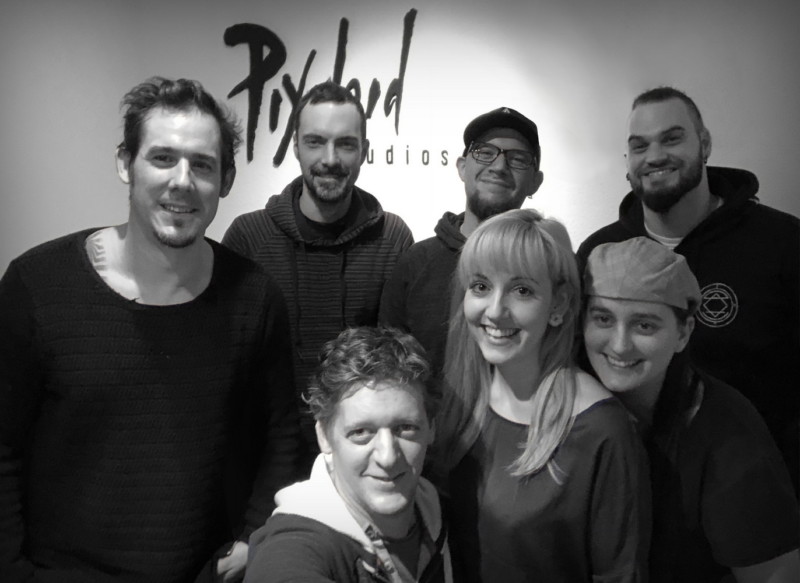 If you haven't heard of them before, it's time to catch up! 😉

These guys deliver artwork to companies like Paramount, Netflix, National Geographic, Sony – just to mention a few –  and if those folks find them cool to work with, you should probably check out what they have to show!Pixoloid is a concept design studio with a handful of creatives under the lead of entertainment industry veterans Mark Molnar and Gaspar Gombos, who are eager to solve any visual problem you throw at them, may that be visual development for movies, game cinematic concepts or illustrations for RPGs.

Having worked on more than 18 films and series the studio has experience in many fields of the production – from pitch development through concept art to matte painting.
The selection in the book attempts to give you an overview, showcasing their work on all of these fields, including character and creature designs, environments and set designs, keyframe illustrations.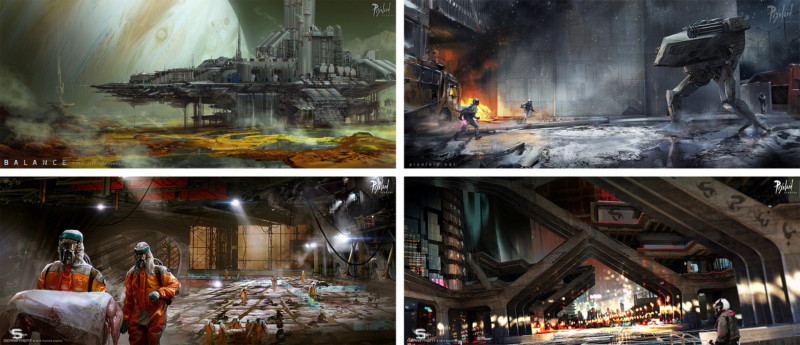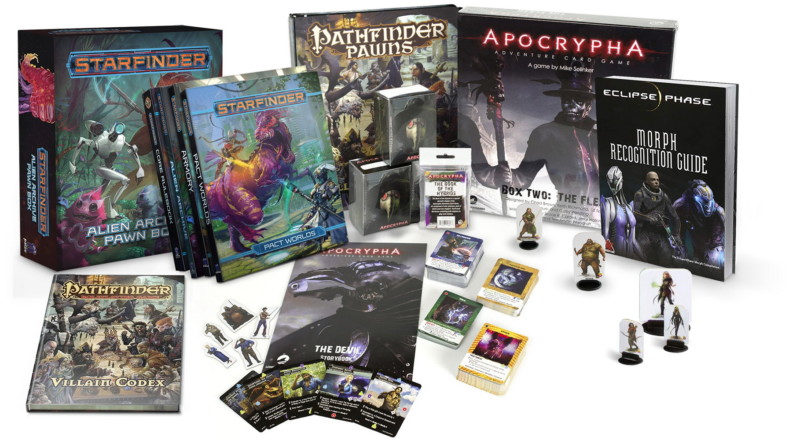 Sci-fi and fantasy illustrations
Working under the lead of Mark Molnar – who made illustrations for such well-known IPs like Star Wars, Dune, Warhammer and Cthulhu –  the team has been creating artwork for RPGs and card games across all genres (horror, sci-fi, fantasy) for over 3 years now.
Fans of Starfinder, Apocrypha and Eclipse Phase will find a lot of familiar characters on these pages.
Workflow and process insight
Not only do you get 200+ pages worth of inspiring artwork, but there's a section dedicated to their process showing the development of certain pieces from early sketches all the way to the finished illustrations.
These walkthroughs aim to give you an insight on how they get started after reading a brief, the workflows they might choose from for tackling the problem at hand and their approach to working in a collaborative team.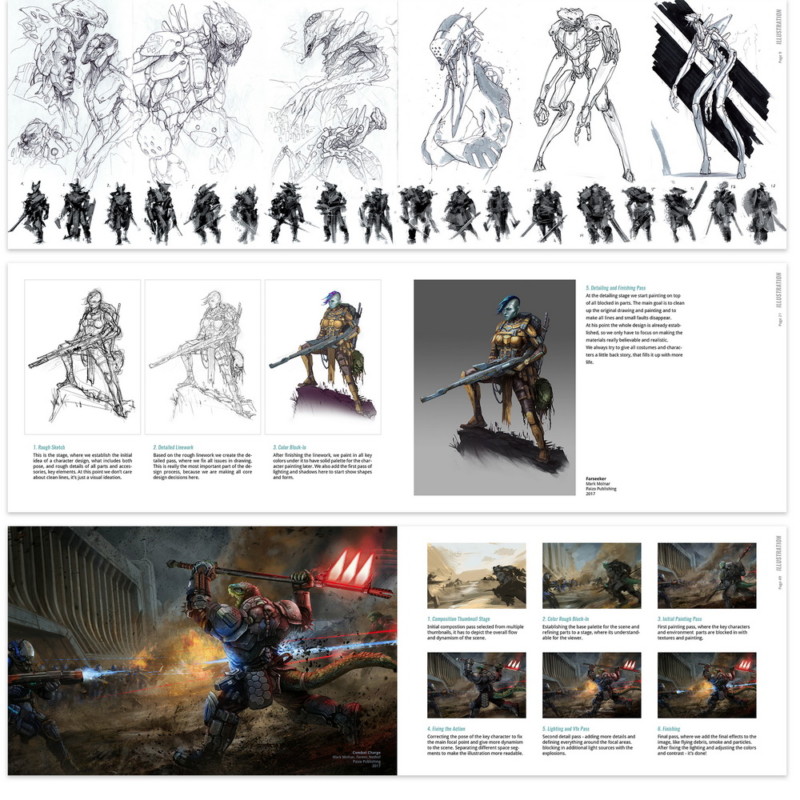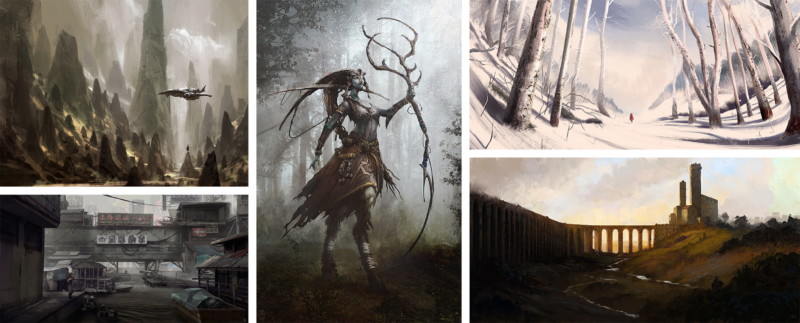 With having such a versatile gang it would be a mistake not to show the personal works of their artists, but they don't miss out on this opportunity.
After showing the works of their combined efforts to fulfill client needs, you also get to see what current members of the team paint for their own entertainment, leaning in on their strengths and passion – from cyberpunk to fantasy, stylized and abstract to highly rendered.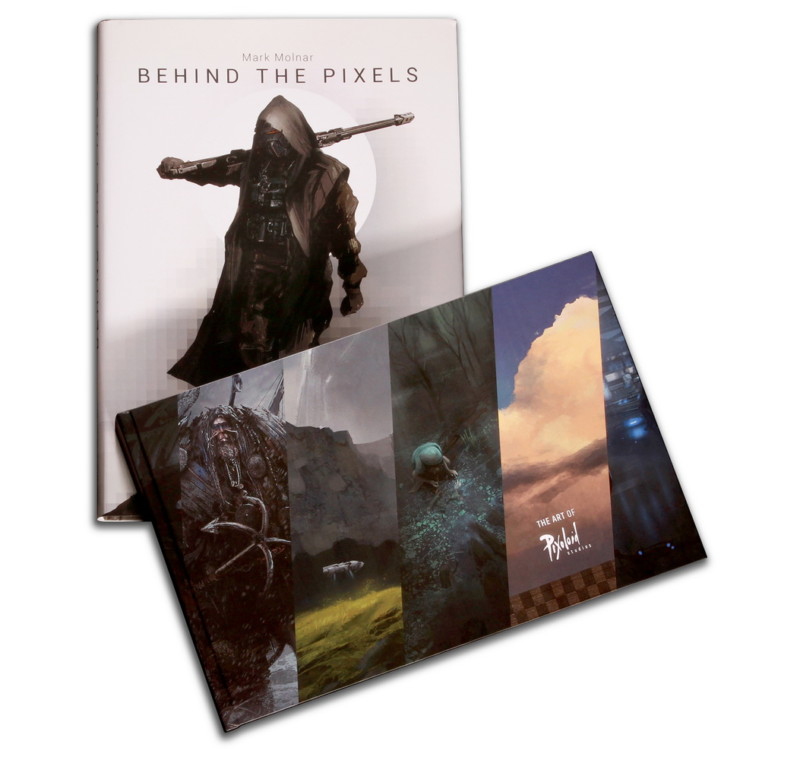 Get Mark Molnar's Behind the Pixels 2.0 together with The Art of Pixoloid now and get a pack of limited signed prints and a pack of special goodies!
Behind the Pixels is THE tutorial artbook covering the whole process of digital production design. With 30+ tutorials and nearly 400 production artworks from 32 industry professionals it's an invaluable resource for anybody interested in the digital art scene, but even working professionals and media design schools would be able to use it to learn new techniques and methods from.