The Man who would be King

The rediscovered notebooks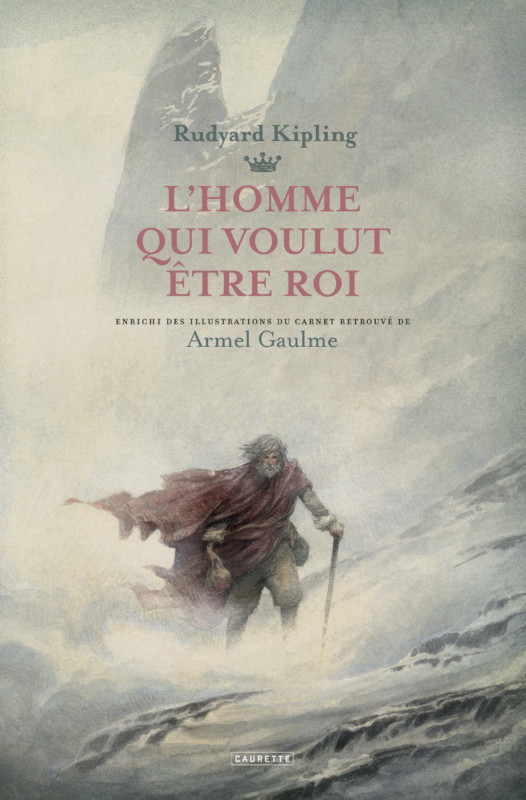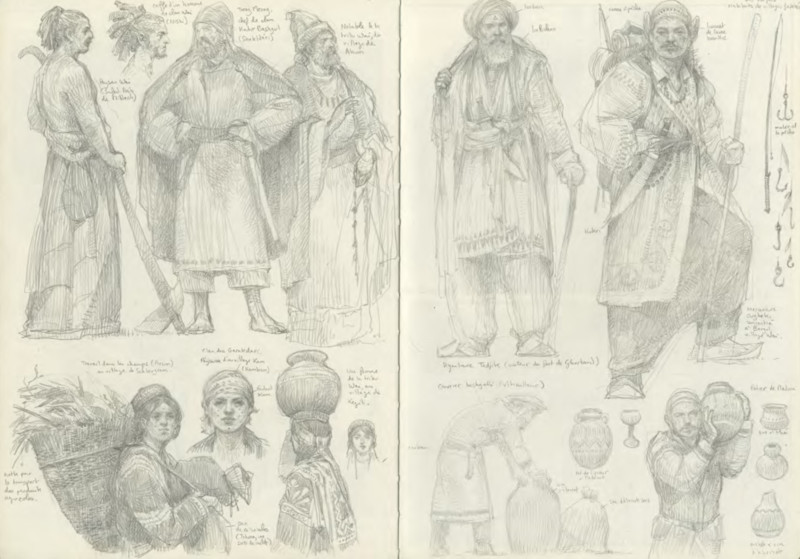 Traveling the Indian subcontinent
India, the late 1800's
Friends and former British servicemen Daniel Dravot and Peachy Carnehan are two determined and unscrupulous adventurers. They share the same dream – to enter Kafiristan, a legendary country where no European has set foot since Alexander the Great, to become kings.
Kipling's famous short story, illustrated by Armel Gaulme!
While almost everyone is familiar with the story told by Kipling, few realize that Dravot and Carnehan were, in fact, accompanied by a French artist who documented their adventures. The notebooks of this man who shadowed them, Armel Gaulme, were believed to have been discarded and lost forever. Their rediscovery over a century later is therefore something of miracle and Caurette Editions are very pleased to be publishing this unique testimony of a lost world.
The drawings by this gifted artist reveal a truly fantastic world, shedding new light on the incredible adventure transcribed by Rudyard Kipling.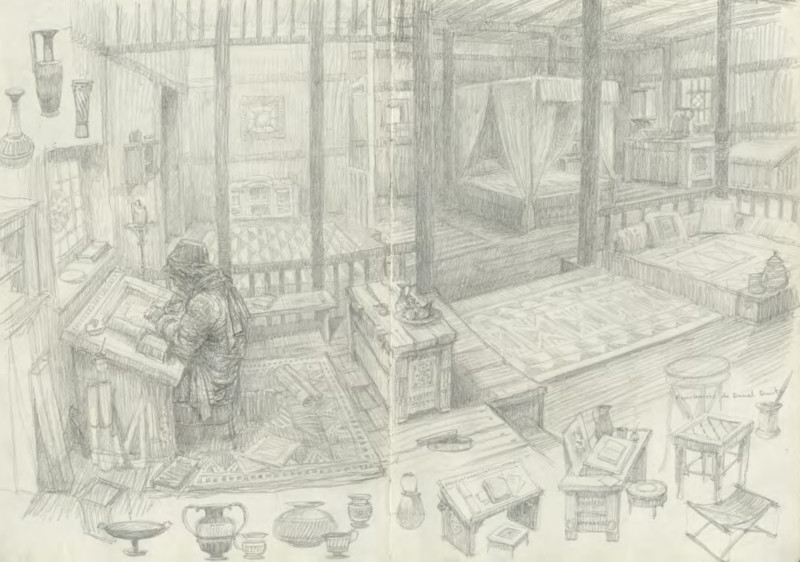 We don't know much about the author of the notebooks who chronicled the journey to Kafiristan, Armel Gaulme. A few pencil marks attest to his French citizenship but, besides a blurry photograph and the odd reference, no other information exists about his life.
By chance, his notebooks that were thought lost forever over a century ago are now under the spotlight.
The tale of their discovery would be worth a novel in itself, but suffice to say it took one of Gaulme's descendants ten years to recover them. This individual, who coincidentally is also called Armel, has entrusted Caurette Editions with publishing these startling chronicles.
"There are some illustrators who have to be published.
Armel Gaulme is clearly one of them."
-JC Caurette
Softcover

208 pages

Black and White / Colours

Language: french

Dimensions: 15.5 x 25.5 cm

Distributed by Glénat

ISBN: 979-10-96315-28-4

Price: €19.90

Publication date: May 2019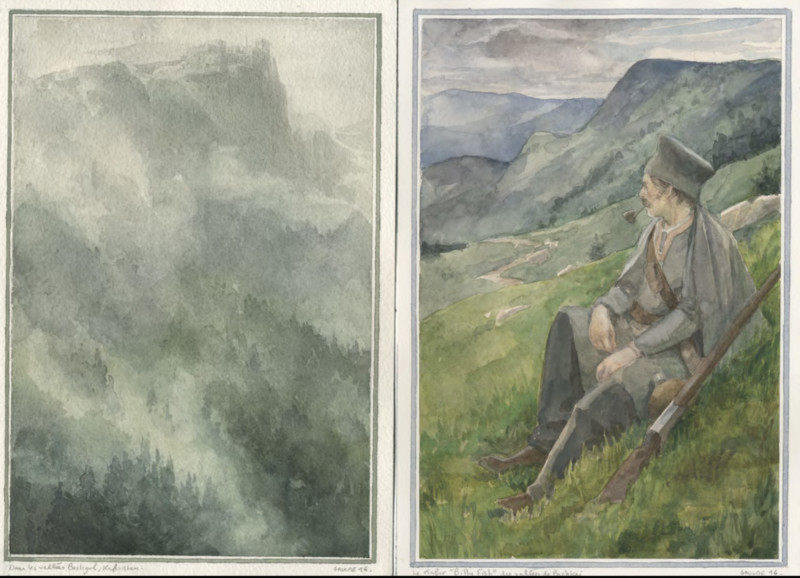 The book will be available on Liber Distri and at your favorite bookstore in May ! 🙂